Categories
Categories
Brands
Brands
Pakistani Vintage Clothes Balochi Doch Dress In Brown Color
Product Description
Ethnic Balochi Dress with embroidery work is here for sale online. It is made of good quality fabric. This costume is beautified with hand embroidery work, which is also known as Crochet work or needle work. These dresses resemble very old Balochistan tribal fashion artwork and prepared in few months. These dresses are known as Balochistan women formal costume, but also loved around the globe as the crochet work is very unique and attractive.
The package contains only single shirt.

Main theme color of the dress is brown color, while embroidery work colors purple, green, light brown and white.

Measurements: Bust 34 inches all around, Shirt length 43

Remember, this is a handmade vintage pre-owned dress. So it may contain loose threads.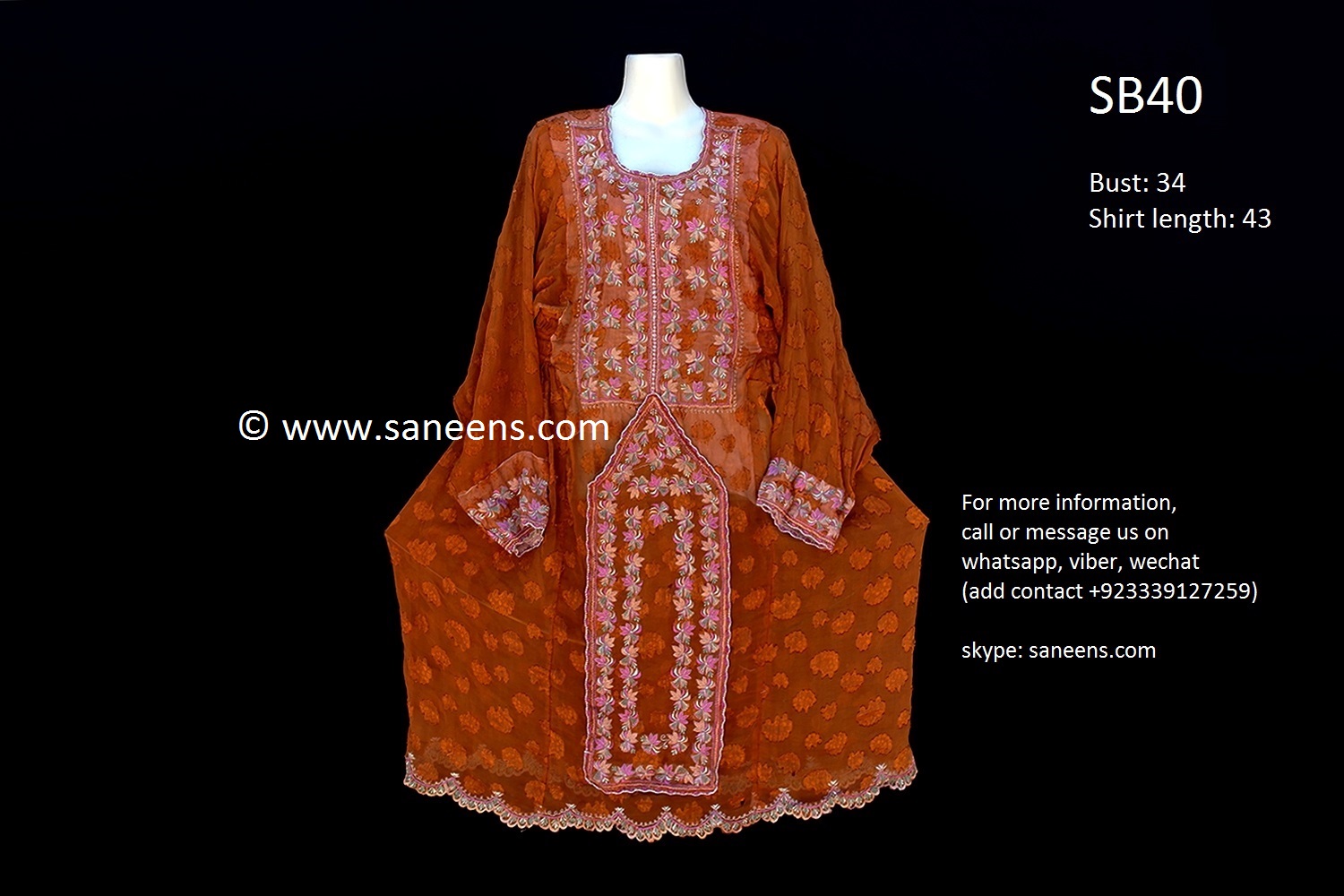 Find Similar Products by Tag
Product Reviews
Find Similar Products by Category